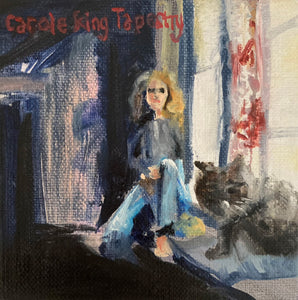 Tinsel Edwards - Carole King Tapestry.
Size -10x10cm.
Oil on canvas board. 
Tinsel Edwards is an artist based in Glasgow. Predominantly a painter, Tinsel's practice also extends to printmaking, working with found materials, installation and public 'art stunts'. Tinsel's art offers biting social commentary entwined with humour, emotion and honest autobiographical narrative.