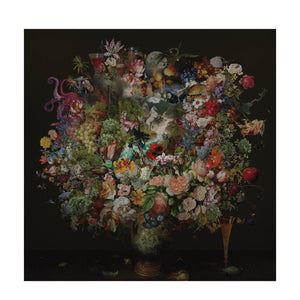 Rosco Brittin
One Of The Most Ambitious Pieces Rosco Has Ever Created.
Based On The Old Masters Of The 16-1700s. Who Specialised In Creating Still Life But With Dark, Rich Colours, Rosco Has Produced A Piece That Is A Feast For The Eyes. Made Up Of Over 300 Individually Cut Out Pieces Of Vintage Wallpaper And Classic Paintings, This Collage Will Be His Master Piece.
Printed On Beautiful Photo Rag Paper This Is A Limited Signed Edition Of Only 20
Size 80x80cm.