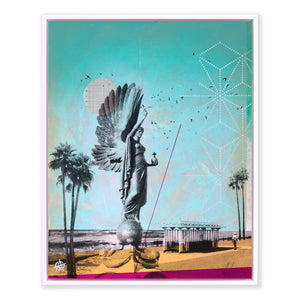 Peace by Anil Mistry.
Based on original photography of the peace statue on Hove seafront, the bright colours and palm trees bring a touch of glamour and warmth to my favourite seaside town. 
Original photography screen printed and collaged on to acrylic and spray painted 8mm plywood boards. 
Size: 40cm x 50cm.