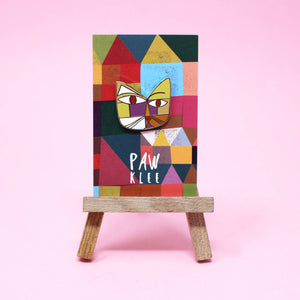 An original artist and feline inspired illustrated enamel pin badge. The 'Cat Artist' enamel pin range is a feline reimagining of some of the greatest artists of all time.

Paw Klee is a feline interpretation of artist Paul Klee.

Combining a love of cats and a passion for art, illustrator and designer Nia Gould ('Niaski') has created a punny pin range celebrating the life and times of artistic felines. Illustrated backing card Hard enamel pin badge.